The Institute for Social Sciences at the University of Stuttgart focuses on the following three core research areas:
Democracy, participation and sociality
The first research area concerns the theoretical and empirical exploration and analysis of 21st century democracy, representation and deliberation, political attitudes and electoral behavior, civic participation and dialogue, involvement in environmental and technology conflicts, and the importance of new technologies for the emergence and action of social movements and collectives.
Political and socio-technical transformation processes
In this research area, we examine central aspects of political, social and technological change, such as the emergence of democratic political institutions beyond the nation state or the complex socio-technical transformation processes that accompany the digital revolution.
Research methods
Special emphasis is put on the development and application of advanced social science methods - including the statistical modeling of social structures and processes, survey and deliberation experiments, computer-aided text analysis, and innovative methods in social systems analysis and qualitative social research.
Directly to... (Institute)
Managing director: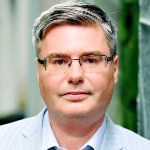 André Bächtiger
Prof. Dr.
Leitung Sowi II
Geschäftsführender Direktor Gesamtinstitut
Prodekan